The slums in Kampala are over-crowded, filthy, and unfit for human habitation. There are far too many people crammed into the too few substandard houses with scant water supplies and sanitation services. Shockingly, in 2012, the Ministry of Lands Housing and Urban Development reported that 49% to 64% of the total urban population of Uganda live in slums. Uganda needs us.
This same report, defines slums by the following criteria: Inadequate access to safe water, and access to sanitation, other infrastructure, insecure residential status, poor structural quality of housing and overcrowding. These shantytowns attract a high density of low-income earners and or unemployed persons with low levels of literacy guaranteeing a self-perpetuating situation.
The report goes on to characterize slums by high levels of noise and crime rates, drug abuse, immorality (pornography and prostitution) and alcoholism and high incidences of HIV/AIDS. Women are particularly vulnerable to these undesirable living situations. The prevalence of HIV/AIDS and the lax enforcement of child support laws creates single mother, child and grandparent-headed households. Using whatever is at hand to cope with the abysmal conditions can't help but lead to an over preponderance of alcoholism and drug usage which, in turn, drives domestic violence and abuse. These challenges have led to unsafe environments for children, leaving them vulnerable to maltreatment, neglect, exploitation and child sacrifice.
The slums are situated on environmentally fragile lands such as swamps and wetlands, which exacerbates already poor drainage systems. Living conditions remain so poor in most of the slums, over 50% of occupants in Kampala (according to a slum settlement study) are hospitalized every three months due to malaria.
Though most slum areas have access to water, health and education facilities, they are woefully inadequate to meet the needs of a constantly growing population seeking housing in cities already unable to provide for the present population. Considering a 5% urbanization rate, migration from the rural areas, a huge natural population growth, and little to no urban planning it is no wonder slums exist.  Uganda needs us.
If you would like to learn more about the efforts of The Pure and Faultless Ministry, please visit their website https://give.pureandfaultless.org/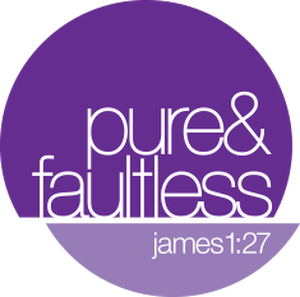 We strive to be the hands and feet of Jesus to a broken world which has roughly
200 million orphans crying out for help. Pure & Faultless connects with those
believers who are already in the country where the needs exist. Through God's grace
and your assistance, we help those who help them!
DONATE NOW!
---