I'll never look at a mango again and not think of fourteen-year-old doe-eyed Angel.  Terrified, the little girl stared out from the back of a truck heaped with the sweet fruit as she fled Jinja, her acrimonious family, her rapist uncle, and an arranged marriage to an old man who had recently purchased her from her father. Such arrangements are not unusual. Ugandan girls lacking education or family support have little recourse than to find a man with enough means to support her and then to marry. Parents are often disposed to enriching themselves by such transactions. Regardless of this insanity, there are angels in the world.  Let me tell you about one in my latest entry:
Sweet gentle Angel, almost never seen without someone else's baby on her hip, met with me in the kitchen of Rahab's Corner. Lydia an RC housemother came along to translate. At first, Angel's beautiful expressive eyes filled with fear, just as I imagined they did when she was climbed in that mango truck five years previously. I assured her that I wouldn't bite and smiled. I started off our first interview by sharing some of the details of my life. After I finished, Lydia said that, "She loved very much that I loved and cherished my children so much." "In Uganda," Angel said, "parents who have children with mental problems often reject them."
Rejection is something Angel is well acquanted with. Her family hails from the district of Jinja in eastern Uganda. She shares the same parents with one sister and has three other siblings from different fathers. Angel's mother left her children's father taking the girls along with her to marry another man. The new stepfather resented the young children. Despite having older children of his own, he forced his stepdaughters to do work digging in the garden and other hard labor. Neither girl was allowed to go to school, as the man would only pay school fees for his own children.
No dummy, our nine-year-old Angel could see she was being mistreated. To remedy the situation, she hatched an escape plan. Figuring if she broke the rear view mirror on her stepfather's motorcycle, she would be sent back to her father house. Alas her scheme didn't work out quite as expected. Rather than being sent back to her father's house, the girl's mother sent the child to her own mother. Angel's grandmother practiced witchcraft and didn't exactly embrace the idea of having her granddaughter in residence. As part of her small-gods-worship, she smoked pipes filled with hallucinogenic. When her granddaughter found the smoke abusive and complained she was beaten and frequently told she was a curse to her mother.
Now that Angel has arrived here at Rehab's Corner, we hope to show her that she deserves love and people who want to enrich her life as she enriches ours.  There are many angels in the world, and she is one of them.  If you would like to learn more about the efforts of The Pure and Faultless Ministry, please visit their website https://give.pureandfaultless.org/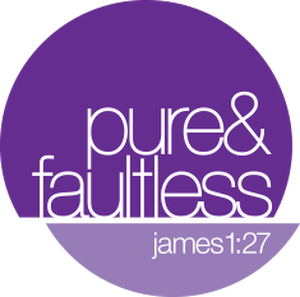 We strive to be the hands and feet of Jesus to a broken world which has roughly
200 million orphans crying out for help. Pure & Faultless connects with those
believers who are already in the country where the needs exist. Through God's grace
and your assistance, we help those who help them!
DONATE NOW!
---