Losing a mother at six and then a father two years later would give any kid a sense of abandonment. Add to those initial traumas mistreatment by a resentful maternal aunt in the form of physical and emotional abuse, and you've got a sensationally difficult life for a young girl.  This awful aunt routinely called her sister's orphan names and forced her to work for little to no food. Schooling was an on and mostly off again proposition. Imagine a seven to eleven-year-old having to wash clothes and fetch water for other people just to get enough money to eat.  It's a wonder this story's subject, we'll call her R, had such remarkable resilience.
Three different siblings and one other aunt also heaped unfair treatment on this hapless child.  Looked at constantly as a burden, R. was abused regularly. She was sent away to find more abuse at the hand of a different relative. She was bounced from one painful reminder to another that she was not worthy of love nor did anyone want her around. Food and basic necessities were denied this clever girl for most of her life. It is remarkable that she posses such a delightful sense of the world. She is funny and extremely personable. One would think with a background like this twenty-five-year-old has experienced she'd be more inclined to aspire to be a serial killer rather than a world-famous guitarist.
 Of the fifteen children her father sired, R is not clear why she,  of all of the man's children, was ostracized. Her best guess is that she was the only surviving child of her father's second wife. The woman was pregnant when she died of AIDS. While both parents were Muslims, the father was far stricter than her mother. R's mother even allowed her to attend a Christian Sunday school with a neighbor. After her mother died, R was treated as an outsider and a burden by her half-siblings. According to R, after the death of her father, her siblings viewed her as an unwanted orphan. No strong familial bonds were ever formed because R and her mother had lived in a village outside of Kampala and only visited her father on holidays.
There is more to this amazing girl's story, but I have to leave something for my book.  For now, suffice it to say that my new friend R possesses remarkable resilience.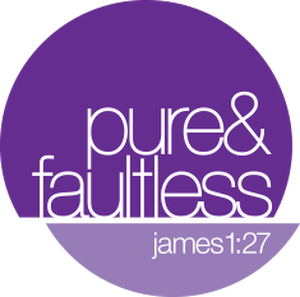 We strive to be the hands and feet of Jesus to a broken world which has roughly
200 million orphans crying out for help. Pure & Faultless connects with those
believers who are already in the country where the needs exist. Through God's grace
and your assistance, we help those who help them!
DONATE NOW!
---