Living with a grumpy old granny trying to do the right thing can't be easy. A well muscled and athletic girl Nalwnaga R sat perpendicular to me at the kitchen table.  Fiddling with her fingers she refused to make eye contact. The sound of her voice shocked me when she mumbled her answer to my question, "How old are you?" Up until that time when she sat with a translator and me I had never heard her speak anything other than, "Yes" —a joke we shared whenever I asked if she was ready to tell her story.  The timbre of her speech was that of a much older woman. Poverty and the absence of sanitation, health care and education make life in a village on the outskirts of Kampala difficult at best. The lack of these basic necessities accelerates the aging process; Trauma stomps the pedal to the floor.
Sense of humor
Nalwnaga R possesses a quick smile and an enchanting twinkle in her eye when something strikes her as funny. She was never a big talker around me even after our interview. Since we didn't speak the same language, I rarely understood the joke. However, when I observed the teen with her cohorts she appears to have a well-developed sense of humor. She made me look like a great knitting teacher as she took to the new skill like she had done it her entire life. Before I left Rahab's Corner, she made me a mustard-colored scarf that I will cherish always and thanked me for teaching her how to knit.
Joyce's sharp tongue
A year and a half ago, a child welfare probation officer recommended this then fifteen-year-old to Pure and Faultless in order to remove her from an abusive home life. Nalwnaga R called Joyce the woman who raised her, grandmother, in reality, she was the father's aunt. More than likely fueled by frustration rather than animus, Joyce regularly informed her great-niece that she would never be anything but a prostitute. Sometimes saying things like, "You are a dog who eats from the rubbish pits." Despite living with this hostile relative and her abusive ways since 2003, this intrepid teenager managed the presence of mind to leave and choose a more positive life.
Hardly a direct route, toddler Nalwnaga R, her older sister, and half-brother came to live with Joyce after the girls' parents quarreled. The fight ensued when the father, a soldier, returned home with another woman. He demanded the mother of his children leave his house but refused to let her take her babies.
Stepmother troubles
Never wavering from the stepmother stereotype, the new wife displayed no interest in her husband's offspring. Mistreatment came to the little ones in heinous ways from withholding food and shelter to forcing them to sleep outdoors at night. The half-brother, Dick Allan, felt a need to plead for leniency on behalf of his younger sisters. The boy's intercession drove the put-upon-new wife to the end of her very short maternal rope. She demanded all three go away and find their mothers casting the children out of the house for good. The boy took the little girls to live with their paternal grandmother where they stayed for two months before the old lady died leaving the children homeless again.
At this point, Joyce took the three children to live with her. With four of her own, I suspect the offer to care for her nephews' offspring came from a sense of beleaguered obligation rather than an act of charitable compassion. Taking on another's brood without enough money to care for your own would stretch the charity of even the kindest of intentions to breaking.
Tried to do the right thing
Joyce must have tried to do the right thing by her sister's grandchildren. Nalwnaga R started school at three and went to primary four before dropping out for lack of school fees. Even though she loved school, the ever-present lack of school fees and subsequent embarrassment of being chased away from school when the fees weren't paid took a heavy toll on the child. It didn't help that Joyce would carp when she did have enough money. The sharped tongued old lady would say, "When you grow older you will have to refund my money because your father doesn't take care of me."
At around the time, Nalwnaga R turned thirteen the relationship between the older woman and her niece settled into a mutually loving one. The girl has no idea what precipitated the change of heart but she was relieved. From her perspective, Joyce was the only parent she had ever known and she loved the old woman for it.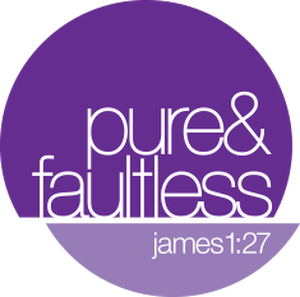 We strive to be the hands and feet of Jesus to a broken world which has roughly
200 million orphans crying out for help. Pure & Faultless connects with those
believers who are already in the country where the needs exist. Through God's grace
and your assistance, we help those who help them!
DONATE NOW!
---