Thought long and hard
Before I left home for Uganda, I thought long and hard about how I was going to bond with these young girls who have suffered in ways I couldn't imagine. When I pitched the idea of this project to the Pure and Faultless' American Board of Trustees, I gave a brief litany of my own "traumas." Suffering might show up differently over the world, but it is still painful just the same, I posited. That was what I thought then, in the comfort of my own home, writing to an American audience, enjoying similar circumstances.
In the slums
The second day in Kampala, I visited a slum. This was not my first time experiencing the squalor, the remarkable lack of sanitation, or the sense of overwhelm from so much concentrated human suffering. Relating is impossible. There is no correlating to my life. Nothing comes close to the despair that I witnessed. A baby's legs so swollen from lack of proper nutrition that they look as if they might burst. To alleviate some of the anguish –begging the question whose–someone put their hands on the legs. The gesture is so painful. He screams.
Can't compare
With most of my interviews, I started off trying to relate by my telling a bit of my history – like flashing my suffering badge to gain entrance into their club. At first. I tried to mitigate my pathetic attempts at connection by prefacing it with, "The worst thing that happens to you is the worst thing that happens. You can't compare worsts."
And then as each story unfolded, I weighed my lollipops-and-roses worst with these horrors unfathomed and felt like a complete fraud. First, doing exactly what I suggested my interviewees NOT do, I compared my hardship to theirs. Comparing is a useless endeavor. But my so blessed, so extreme in how fortune has smiled upon me drama came across as insignificant in the ocean of hurt the girls survived.
Had to stop
It wasn't until I talked with Natasha, that I all together gave up attempting to flash my trauma badge to gain entrance into this club of human suffering. The reflection in her eye stopped me cold. I was just winding up to ask if she would like to hear a little of my story. It chills me now to recall the depth of misery her soft brown eyes cast back at me. There was no judgment, no recrimination, not from her. Nothing comes across as rude or short about Natasha. In her quiet way, she parses out the importance and ignores the superfluous. The first thirteen years of her life is full of so much hatefulness, it is hard to imagine what might have happened to this girl had Moreen not found her when she did.
As the second girl to come to Rahab's Corner only three years ago, Natasha's transformation from an untrusting child to a brilliant student looking forward to going to medical school gives testimony to the importance of the work Pure and Faultless is doing in Uganda.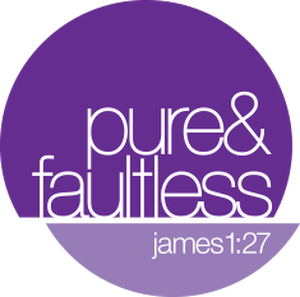 We strive to be the hands and feet of Jesus to a broken world which has roughly
200 million orphans crying out for help. Pure & Faultless connects with those
believers who are already in the country where the needs exist. Through God's grace
and your assistance, we help those who help them!
DONATE NOW!
---