N K, a stunning 19-year-old with a gentle nature and voice to match, has lived at Rahab's Corner for the last three years. She came to the corner from a small slum Makerere-Kavulu in Kampala. N was born and lived in the western Ugandan town of Fort Portal with her mother and father and four siblings until the age of nine. When her parents separated, her father left the family to join the army where he later died.
Unable to afford to take care of the children on her own, N's mother sent her five offspring to live with their paternal grandmother after her estranged husband's death. The children worked fetching water, digging and tending gardens to make money for school. When their mother left them, the youngest sibling was three months old. The job of taking care of the baby fell to the oldest girl while the two younger ones washed the baby's clothes. As you would imagine, the children worrying whether their mother would ever return.
Fort Portal is the only city in Uganda with an English name. This seat of two districts was founded and named after the British Consul General of Zanzibar Sir Gerald Portal. In the 1890s Gerald Portal came to Uganda to formalize the British protectorate ship. Today, the lovely town offers many tourist attractions including a statue of its namesake. Called the gateway to the Rwenzori Mountains the city has beautiful mountain views throughout. None of this tourist information held any interest to a family of children abandoned by their parents and left with a woman who felt only the burden of them.
The grandmother, conceivably overwhelmed with the death of her son and then the obligation of his brood plopped in her lap, took her frustration out on her grandchildren. She often told the children that their mother cheated on her husband. They were not his children nor her grandchildren. All five, the old woman said, were bastards.
At age five, her twin brother died from witchcraft—a curse placed by a neighbor. The neighbor bewitched a junction. The unwitting boy skipped over it subsequently dying from the spell. How this was explained to me is that a person with an affliction they want to rid themselves of sees a witch. The witch takes the affliction from their client and places it in an intersection or some other well-traveled area by cursing it onto a pile of dust, leaves or even a fence post. I'll get back to you on the witchcraft element after I do some research.
The two older sisters were sent away to work as maids and house help. N was the only one of her siblings sent to school, though only to the level of primary 2. Her paternal aunt took ten-year-old M to Kampala to live in her home in the slum. Promised schooling, the girl had to take care of her young cousin while the aunt sold vegetables to fellow slum dwellers. It took a year for her aunt to make good on the promise of sending her niece to school. She finished school at primary six.
Thanks to the guidance and love she has received from Rahab's Corner N is now working at a salon in Kampala where she is a very talented hairdresser. Just recently, N visited Fort Portal with Aunt Peace (RC social worker) and saw her mother. Seeing her mother after ten years without a word from her in all that time, N raged inside at the callous treatment she had received. Then, she beat herself up with guilt for that justified rage.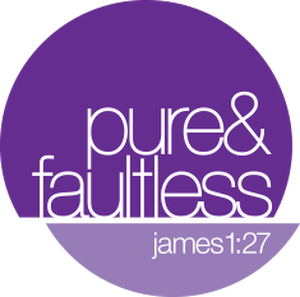 We strive to be the hands and feet of Jesus to a broken world which has roughly
200 million orphans crying out for help. Pure & Faultless connects with those
believers who are already in the country where the needs exist. Through God's grace
and your assistance, we help those who help them!
DONATE NOW!
---