Long before I left home for Uganda, I, true to form, began to worrying about my worthiness for the job. Chronicling the experiences of these brave young girls at Rahab's Corner, loomed in my mind as a task so singularly daunting, there had to have been a monumental mistake. My skills were not worthy of this immense honor.  Clearly God, the Universe, Cosmic Muffin or whoever tapped me for this assignment, must have been mistaken.
When the idea seared itself into my mind back in January 2018, I had not the merest question that I was chosen to write these stories. So full of the enthusiasm a new project brings, I described to Sanyu Moreen, founder of Rahab's Corner, the electric flash of insight when the girls gave a few brief accounts of their moving histories. Moreen listened to me gush about the brilliant idea that befell me before suggesting that I should speak with her two boards, one in Africa the other in America. Hardly deterred by the challenge of talking to the folks in charge, I reached out to the Africans immediately.
My fervor slightly dampened upon returning home. It took just a few days before morning coffee in my bed, gazing out at lush green beauty surrounding me and my loving dogs to begin the work of loosening my resolve. Weeks went by without my making any effort to contact Moreen for the American board's addresses. My husband asked daily had I requested the missing information and daily I came up with another excuse.
I was pretty sure not heeding the call would effect my life in ways I would not care to explore. Nonetheless, I made daily efforts to talk my way out of this project. I scanned my memory to conjure the consequences of biblical characters that failed to pay attention when orders came down from on high.  I hoped to find a loophole as I attempted to rationalize away the original plan as hubris. Who, after all, am I that God would lay a job as potentially impactful as writing a book about girls, with seemingly no hope, turn their lives around? While the idea was as important as ever, my participating in it seemed clearly wrong-headed.
Of course, you now know that I made the right decision to travel back to Rehab's Corner to help as much as I could.  I hope that my stories have been, and will be, doing these brave people justice. I hope they are touching your hearts as much as mine.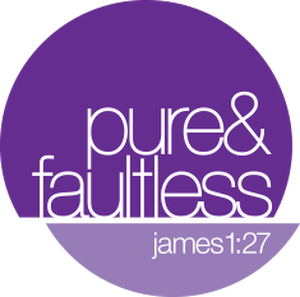 We strive to be the hands and feet of Jesus to a broken world which has roughly
200 million orphans crying out for help. Pure & Faultless connects with those
believers who are already in the country where the needs exist. Through God's grace
and your assistance, we help those who help them!
DONATE NOW!
---