The kitchen where Grace and I talked on her 22nd birthday was buzzing with activity. We enlisted a translator, Mary, to assist in our chat. Since Grace no longer lives at Rahab's Corner, getting together with her is a bit problematic. Sunday before church was decidedly not the best time for Amazing Grace and I to talk.
This beauty changes her appearance so often I have to be reintroduced each time she visits. One time her hair is in elegant black braids, the next time, she was sporting red hair styled in a big curly Afro. Working as a hairdresser obviously adds strength to her amazing metamorphosis and it highlights her talent at the trade.
This girl is far too interesting a character for "hairdresser" to be all of her story. I can understand that she wouldn't be inclined to share the most intimate details of her life: one, I'm a stranger and two, we're in the middle of the kitchen with swarms of people milling about. Not to mention that Grace's story had to be told and then reinterpreted in English to be repeated by me so I understood it fully.
Grace arrived into the world, her mother's second born, in the Mukono District of the Central region of Uganda in a village on the outskirts of Kampala. Coming from a typically large family, she had half siblings from her father's former family and then 5 brothers and sisters of her own. Grace lived happily with her siblings and parents until they separated she was five-years-old. Life became hard then. For reasons unknown to the girl, her mother left and took all her children except for Grace, and moved a five-hour drive away from Kampala to Mbale on Uganda's eastern border.
Grace and her father lived in their village until the father was unable to support even this one daughter. He gave the child to his sister to raise. Grace didn't see her mother or siblings again for thirteen years.  Fortunately for the little girl, her aunt was a kind generous soul. In her narrative, emotions and feelings were not broached except when it came to the death of this angel of mercy. It was only then that Grace struggled to keep her emotions in check. For the seven years prior to her aunt's demise, life was good. She lived happily attending school and helping her aunt take care of the older woman's two grandchildren.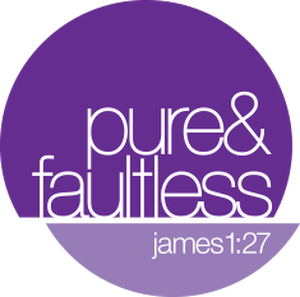 We strive to be the hands and feet of Jesus to a broken world which has roughly
200 million orphans crying out for help. Pure & Faultless connects with those
believers who are already in the country where the needs exist. Through God's grace
and your assistance, we help those who help them!
DONATE NOW!
---